We are incredibly pleased and excited to welcome Scott Davis to Infinio! Scott is the former CTO of VMware's storage and end-user computing divisions, and joins Infinio as our Chief Technology Officer. Scott has been hugely influential in the virtualization and storage industries, and we look forward to working with him as Infinio continues to develop and expand.
Infinio founder Vishal Misra moves into the newly created role of Chief Scientist. He notes, "Attracting someone of this caliber to our early-stage company is a strong validation of the vision we had back in 2011." Vishal will also continue his work as a professor at Columbia University.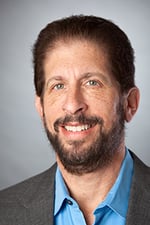 "There simply isn't a more ideal CTO than Scott to complement our already seasoned executive team," says Infinio co-founder and CEO Arun Agarwal. "He will leverage deep domain knowledge and unique technical acumen to take our initial market success, fueled by Vishal's work dating all the way back to Columbia, into a highly scalable, market-leading platform."
Scott joins Infinio after seven years at VMware, where he was CTO for VMware's End User Computing business unit, and earlier served as its Chief Data Center and Storage Architect in the office of the CTO. Before VMware, Scott was President, CTO, and founder of Virtual Iron Software, later acquired by Oracle to become the core of OracleVM. Scott holds 15 US patents for clustering, storage, and virtualization technologies.
See the full press release here.
Read more about Scott's move, and get his thoughts on Infinio's technology, on his blog. Scott will also be blogging here on Infinite I/O is the future, so be sure to check back.
Welcome Scott!
Additonal coverage: