As 2018 quickly approaches, we're taking a moment to look back at 2017, a great year here at Infinio. Here are the 5 best things that happened: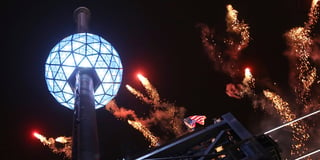 1. A record number of new customers chose to add Infinio to their datacenters, including Marriott Vacations, Symantec, and Pillsbury Law.
2. We racked up our frequent flyer miles attending 30 local VMUG UserCons around the United States, from Boston to Seattle, and San Diego to South Florida (and everything in between!) Find out what we talked to attendees about.
3. VMworld was a blast! We met more people than ever before, showcased a new customer video, demoed our product on four screens simultaneously, and ran out of our light-up fidget spinners after the first full day!
4. Our executives were interviewed about Intel Optane, Infinio's future, and how our company was founded.
5. We were named one of CIO Magazine's Most Promising VMware Solution providers, featured in VMware's newest whitepaper, reviewed by several bloggers, and published results from our semi-annual survey on storage arrays.
We wish you the best during this holiday season, and are already looking forward to what 2017 has in store.