We're a caching company, so it will probably come as no surprise that we think the flash in your servers (SSDs, PCIe cards, NVMe devices, and flash cards) are best deployed as a cache, rather than exposed as a raw storage device.
But bear with us - read these three reasons why to use your SSDs as a cache (Infinio cache, to be specific), then you be the judge: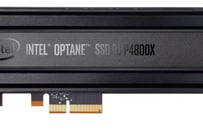 All workloads get the benefit of the flash. When you use flash as a raw storage device, you need to identify specific workloads ahead of time that require flash, and work with application owners to (e.g.) move Oracle index files or SQL database tables onto the device. With Infinio, you can exclude or include virtual machines for caching, but most of our customers leave it on for everything and let our algorithms figure out which blocks are the most active and require the highest performance.

As performance needs shift, the most high-performance applications will automatically begin using the cache.

See #1 - with Infinio there's no need for you to monitor each of your application components for a change in their performance requirements - or to shift workloads between flash and spinning drives at the end of the month or the quarter. Infinio will automatically ensure that the most heavily accessed data is always on your highest performance media, even if that is always changing.
Applications can continue with the same data protection schema. When you separate applications or application components onto a raw storage device in the server, you often lose the uniformity of how you manage storage: you need to monitor capacity, execute data protection, and configure hardware alerting for the flash in addition to the primary storage. With Infinio, none of that is necessary - all your enterprise storage capabilities are unchanged.
In short, when you use Infinio as a cache, the investment you've made in high performance server-side media is best utilized by the most applications, in the most dynamic way, with no disruption to your enterprise storage operations.
Have we convinced you?