Running a virtualized data center or a VDI environment can be challenging. But Minara Resources, an Australian mining company, runs both in the harsh conditions of a 24/7 mining operation.
Minara supports all of its business systems and desktops using a virtualization and VDI environment across the home office in Perth, and its Murrin Murrin mine operation 425 miles away. When workers started to experience slow response times, Minara deployed Infinio to improve performance.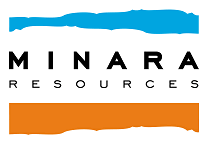 With multiple VMware vSphere servers at each site, some dedicated to enterprise applications and some for VMware View, Minara relies on a unique mix of services and resources to support their business. They were able to install Infinio without having to make any changes to their IT operations, and without interrupting service to workers.
"What we like about Infinio is that it doesn't prevent us from using other solutions in our environment," said Nathan Manzi, Systems Engineer at Minara. "We were able to architect a solution that met our unique needs."
Read the Minara case study to learn more about the special IT challenges involved in a mining operation, and see how Minara's investigation led them to choose Infinio to improve VDI performance.