Remote Tech Group (RTG) is the most advanced Act! hosting provider in the U.S. Running on IBM infrastructure, the team at RTG recognizes that while Act! runs on the .NET platform, customers are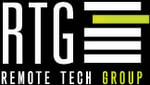 accustomed to the performance afforded by newer technologies like JSON and REST. With that in mind, they sought a solution to provide better performance.
Their evaluation of Infinio was a success, first with a RAM-only deployment, then even more so when they added SSDs. they found most of their I/O requests to be cacheable, which of offloaded work the aging storage, while delivering the enterprise-class response time their customers have come to expect.
"With tiering between DRAM and SSDs, Infinio gave us a 10X ROI on our hardware investment."