All of our customers run VMware vSphere - every one of them. So we are very familiar with how vSphere gets deployed, how it is managed, and how critical it is to the organizations that use it.
Often when we begin working with a new potential customer, there is a reluctance to introduce another 3rd-party product into the environment. In nearly every environment, there are already 3rd-party tools for monitoring, data protection, and storage management that are seen as critical. How can you decide when to add another one, versus when to pass?
These four questions can help you make that decision. For each new software product you consider adding, ask yourself:
1. Does this provide unique and necessary value that is not natively available in vSphere?
VMware vSphere has become a robust datacenter platform. By both development and acquisition, VMware has added numerous features to the ecosystem, ranging from server SAN technology (VSAN) to encryption to orchestration. If you can get the features you need from vSphere natively, that is ideal - less risk during deployment and during support incidents.
Infinio provides a tiered RAM and SSD server-side cache that is not available in vSphere natively. Outperforming VMware's native server-side caching in both raw performance and ease of deployment, Infinio may be one are where adding 3rd-party software is worth it. Read on.
2. How does VMware view this from a support perspective?
VMware offers several certification programs, enabling a broad range of software vendors to claim "VMware compatibility" or membership in a "VMware certification program." It's important to understand the different among these: only software that is certified as "VMware Ready" is listed on VMware's Hardware Compatibility List (HCL) and represents the "highest level of endorsement for products and solutions created by our established partners."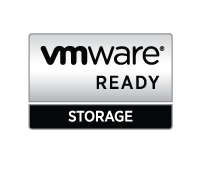 Infinio is certified as VMware Ready - ensuring that every version of our software runs through VMware-provided certification tests, the results of which are reviewed by VMware. This also ensures that VMware Support is familiar with both the software itself and the VMware APIs it is built on.
3. What changes to my existing tools, processes, and configuration will this require for deployment?
Software vendors write their code to interact with VMware in a variety of ways - some use established APIs, others use workarounds to established features within the product, and still others have more "skunkworks" approaches to integration.
Infinio is built on VMware's APIs for I/O filtering, a set of APIs introduced with ESXi 6 for any vendor that needs access to the I/O stream, whether it be for caching, replication, or encryption. Using the VAIO APIs means that all VMware features continue to work the same way, with no changes necessary to vSphere configuration.
4. How will this interact with my other 3rd party software?
Compatibility with vSphere is, obviously, the most important factor in choosing to add software to your environment. The next set of compatibilities to consider are those with your other vendors. Will your backup software continue to protect your environment with this new software? Will your array-based snapshots work the same way? What about your security software, or your network monitoring?
Infinio is added seamlessly to your environment, very high up in the VMware vSphere storage stack. We've deployed into thousands of environments, containing hundreds of different 3rd-party software packages, transparently integrating with everything.
To get started with Infinio in your environment, download a trial.