This week we're releasing a three-part video series about content-based caching. Vishal Misra, our CTO and founder, explains his research into queuing systems, content-based caching, and how they helped shape the development of Infinio Accelerator. He also presents some real-world results based on customer deployments.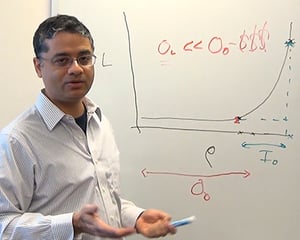 The series includes the following episodes:
Load vs. latency
Accelerator architecture
Real-world results
The materials are based on Vishal's work at Columbia University, where he is a professor of Computer Science. He previously contributed here on our blog.
Part 1 is available today. You can view it here.
The remaining episodes will be released later this week, so check back on our blog.