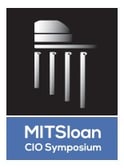 The 12th Annual MIT Sloan CIO Symposium has announced that Infinio was selected as one of ten finalists for the 2015 Innovation Showcase which starts at 5:30PM on May 20, 2015, at MIT's Kresge in Cambridge, MA.
Infinio was chosen from a long list of applicants in a rigorous selection process based on its ability to deliver innovation and strategic value with a significant potential impact. We are listed among the showcase finalists as follows:
Infinio Systems provides software-based storage acceleration technology that enables organizations to improve data center performance while reducing costs, complexity and inefficiencies.
The MIT Sloan CIO Symposium is a community of CEOs, CIOs and senior IT executives who connect with academic thought leaders in an annual one-day conference, held on the MIT campus, as well as through online conversations and educational webcasts.
A part of the Symposium, the Innovation Showcase features leading-edge early stage companies with original and differentiated business solutions that combine both value and innovation for enterprise IT. We are thrilled about being one of the finalists in this highly prestigious and selective event. This recognition underscores the market need for a cost-efficient software-based solution to storage performance problems and validates our product strategy.
At the Innovation Showcase, attendees will be able to engage with some of the most creative minds in enterprise IT, stay in touch with state-of-the-art thinking on IT solutions, and network in a relaxing atmosphere with other leading IT executives.
Register today for the symposium and visit us at the Innovation Showcase to meet our executives and product experts. We are looking forward to seeing you there!