I recently talked with one of Infinio's newest customers: OrthoTennessee, a well-respected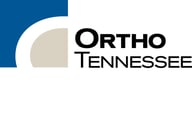 orthopedic surgery practice with 10 locations in eastern Tennessee. Karen Clark, CIO, and Michael Barnes, Operations Supervisor, shared their experiences implementing Infinio in their VDI environment. Here's an excerpt from our conversation:

SK: Tell me about OrthoTennessee as an organization

KC: OrthoTennessee has been in business for 60 years. We have 55 surgeons as well as many other clinicians and support staff. We see approximately 16,000 patients each month.

SK: Wow! That's a busy set of clinics. What does your IT organization look like?

KC: We have a team of 8 people, Michael is responsible for the day-to-day operations and has a critical role in making sure everything is running smoothly. We have Dell servers and a Dell Compellent SAN, and support a variety of healthcare-related applications as well as Microsoft-based back office applications.

SK: I understand that Infinio was installed into your VDI environment. What is that like?

MB: We have several ESX hosts supporting approximately 100 non-persistent virtual dekstops on VMware View. Our original implementation of this also had a different software solution providing a performance layer, which we chose as an inexpensive alternative to a tier of flash drives.

SK: I know that you found Infinio by searching online; what were you looking for?

MB: The software we had for performance was very cumbersome in our environment. In particular, maintenance and upgrades were really impactful to the environment. If a host went down, it took 1/3 of our VMs with it. It was also hard to change the configuration without complex calculations around memory and disk space.

SK: How was your evaluation?

MB: I was really impressed with the evaluation process. The Infinio team was great – really informative and answered all my questions. Your guys let me drive during the installation and initial setup. Most vendors don't do that – it showed the confidence the team has in its product. We started with a small pool of just 10 machines, and let it run for two weeks.

SK: What were the results?

MB: Performance was great – we saw the performance we needed for both steady-state and peak operations. We kept adding users to the test pool, and eventually took our current production pool and moved it over to Infinio.

SK: How has it been having Infinio in the environment?

KC: The full rollout of Infinio into production went smoothly. We are very pleased with the solution. Making changes, adding a host, these are no longer pain points for us. Overall, the ease of use has enabled the team to focus on more strategic projects.

MB: Infinio uses 20% less RAM than Atlantis on each ESXi host. I'd estimate we've added 60 additional desktops to the environment without buying any new hardware.

SK: What are the next big initiatives around VDI?

KC: We are working on a plan to bring virtual desktops to our Physical Therapy teams. Virtual desktops make it easier to deploy applications, make changes, and increase stability. Once our test plan for PT is successful, we'll deploy VDI there next – with Infinio.
Read the extended version of their story, or: